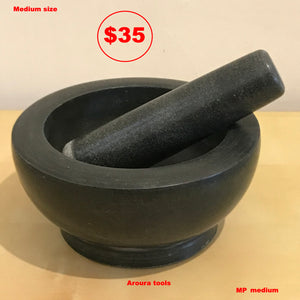 MORTAR & PESTLE SET Marble stone Medium size- NEW
MORTAR & PESTLE SET - Medium size.

BRAND NEW
A mortar and pestle is a TOOL used to crush, grind, and mix solid substances.
Used in cooking to prepare ingredients such as guacamole, gazpacho, and pesto ect.
Box dimensions: 12 x 21 x 21cm.

WEIGHT OF package : 3.4 KG.